NANIKA Banh Mi & Bun Bar
Nanika is located at 72 Victoria Road in Glasgow, in the Victoria House building at the north end of Govanhill. We have been in operation at this location since 1st August 2018, which feels like a decade ago. Due to our incredibly small size we will be operating in a collection-only takeaway capacity until such time as COVID-19 is eliminated (or until the oceans rise and sweep us all away, or locusts eat everyone, or whatever 2021 has in store).
We operate from 4pm-9pm Thursday - Saturday. Our phone number is 07310.641150. The phone line opens at 3pm. The earlier you call, the more open pickup slots are available, allowing you to choose your collection time. As the evening progresses available slots disappear and your choices become more limited. Anyone who has ever seen the kitchen knows that our output is miraculous given our size, but there's only so much we can do. Call early. That's your best bet. Pickup slots are every ten minutes starting from 4pm, and we accept cash, card, contactless, and effusive flattery. Last orders are at 8:50pm sharp so the staff can get home before midninght.
This is the current menu: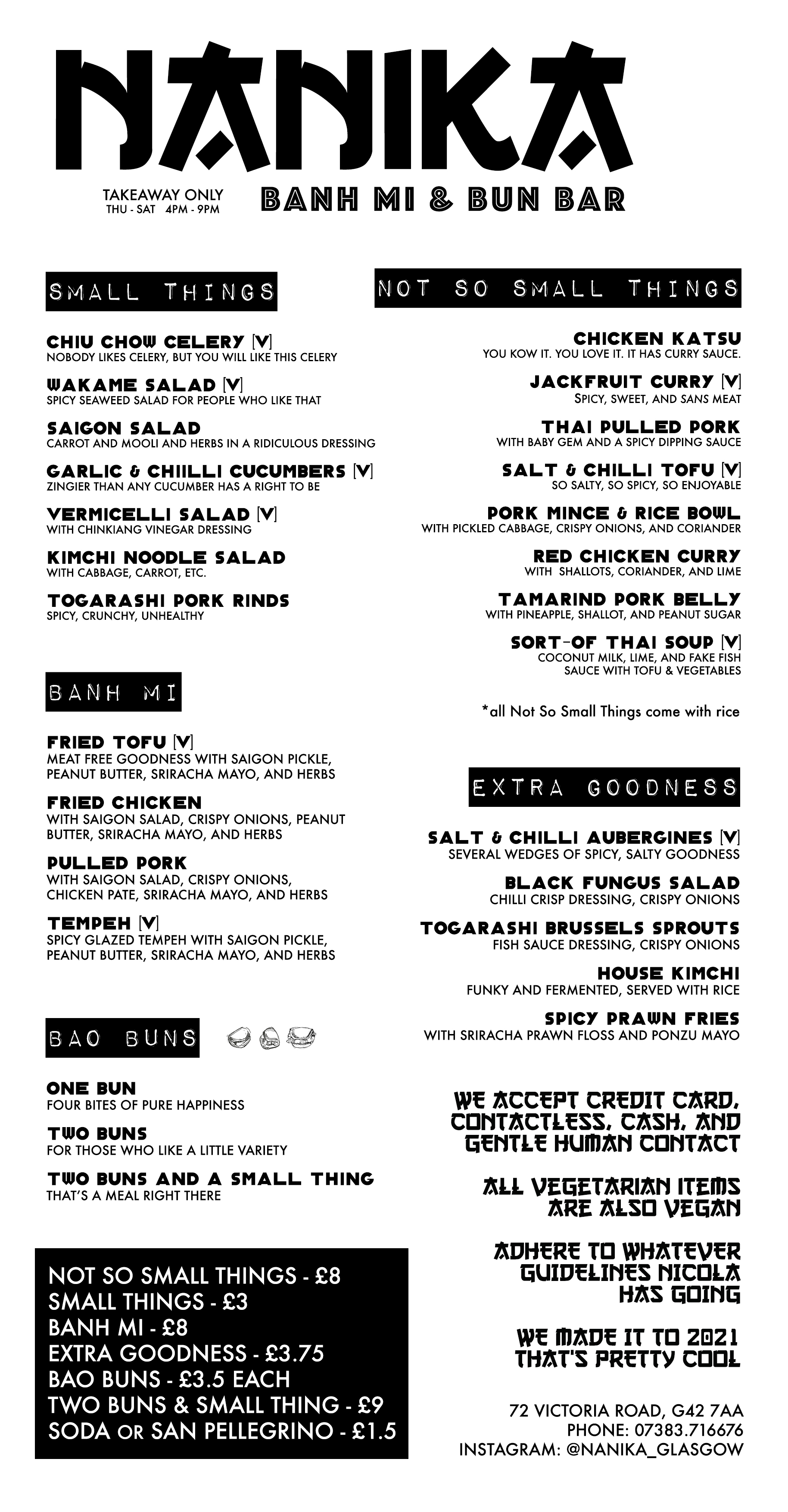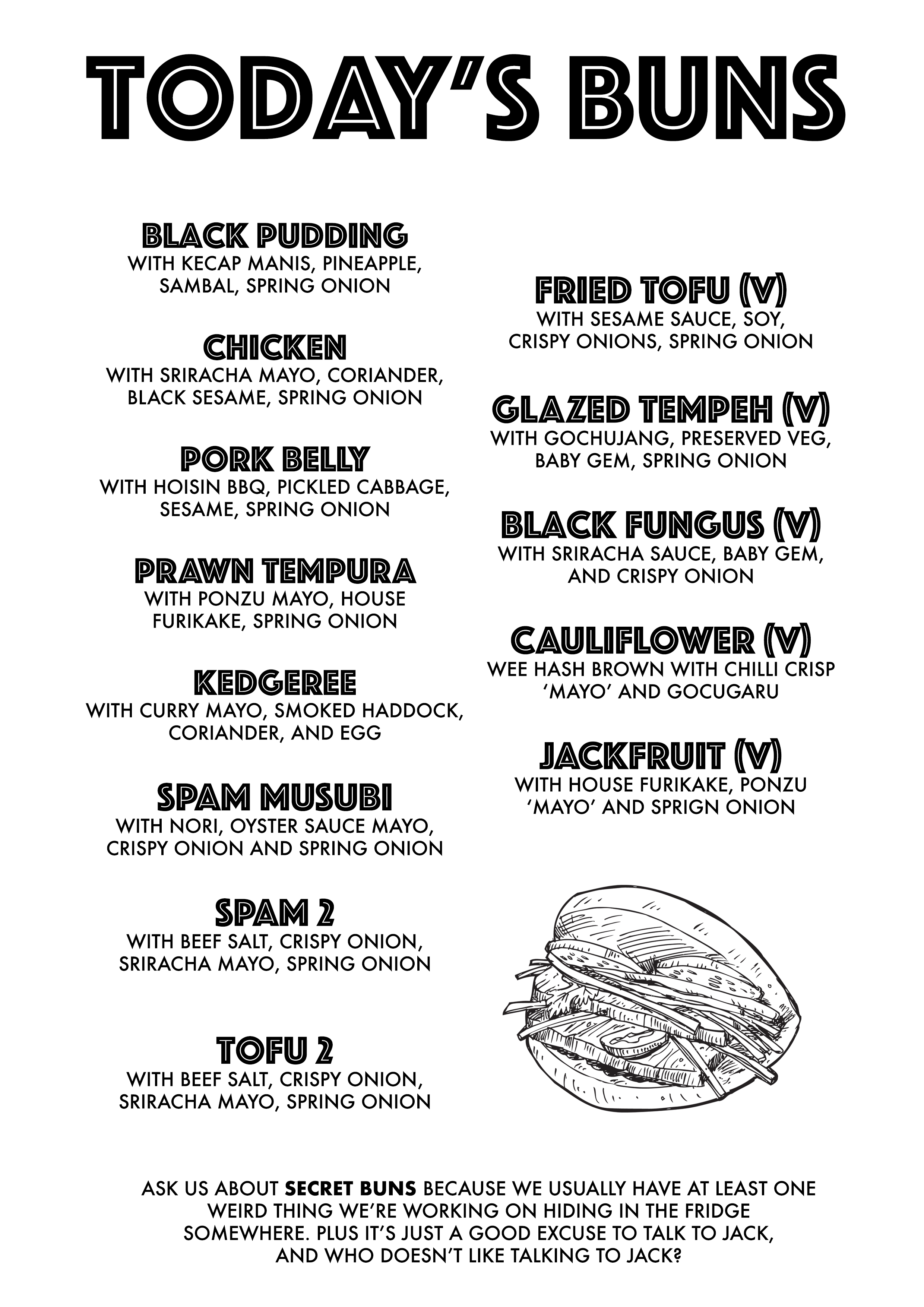 Keep tabs on us via our boring Instagram, as this website is updated every leap year and the Instagram is pretty much our only social media because we hate the internet.
If you have any questions, etc. shoot an email to nanika.glasgow@gmail.com and someone will reply to you eventually. Probably.
As always, thank you for enjoying what we do and remember: flavour is the only goal.